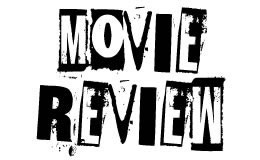 This not-so-bad action flick based on a video game stars Timothy Olyphant as Agent 47. Trained since childhood to be an assassin who never lets conscience or emotion block his target, Olyphant is an intensely efficient, skillful killing machine.
The film presents a montage explanation of Agent 47's dehumanizing training and a brief explanation of the assassination agency that transformed him and other rejected children into slaves whose sole purpose is killing.
If you can get past the fact that the barcode tattooed on the back of Agent 47's shaved head is recognized only by his fellow assassins, Hitman, directed by Xavier Gens from a script by Skip Woods, appeals beyond the obvious action scenes and stunts. For one thing, it's almost immediately clear the soft-spoken Agent 47 isn't so heartless and not inherently evil.
Agent 47 gets an assignment to kill the popular, moderate Russian president in St. Petersburg. As always, he executes the job perfectly. But something is wrong. Agent 47's next assignment is to kill a witness to the shooting. But when he sees Nika Boronina (Olga Kurylenko), he knows she's not a witness because she doesn't recognize him. He holds his fire.
Contrary to his training, Agent 47 becomes Nika's protector. There's a connection between the two — they're both the slaves of cruel masters who suddenly have no use for them.
Another complication arises when President Mikhail Belicoff (Ulrich Thomsen) appears in public, regardless of the fact that Agent 47 knows Belicoff took a lethal shot in the head.
Intrigue and much more killing follows as Agent 47 sets about the business of discovering why he's been set up. All the while, a determined Interpol agent (Dougray Scott) from the United Kingdom who's been tracking Agent 47 is puzzled that Belicoff survived the prolifically accurate assassin's fire.
Hitman's performances by Olyphant as Agent 47, the tall and sultry Kurylenko as Nika and Dougray Scott as the uncompromising Interol agent outclass their video game-derived material. These are all credible characters, not video-game drones, even the supremely coolheaded Agent 47.
Regardless of being flashy, trashy entertainment, Hitman works on a second, deeper level, the ability of a human being to change and see beyond his normally small patterns of existence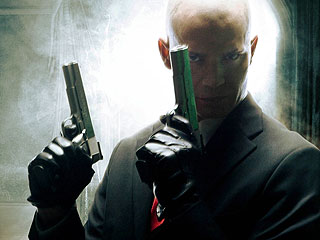 sunshine'z review

cool movie